Building bespoke automated solutions is one of engineering's toughest assignments

It's a good thing we have a talented team that relishes a great challenge.
Combined, we bring more than 100 years of experience to the table. Whether in automated machinery development, or in product, process and manufacturing engineering, we've been on the ground in many roles at various companies as our industry has grown.
We're passionate about what we do but we never let it cloud our responsibility to do what's right by people. Our love of innovation, problem solving and the feeling that comes with a job well done continues to motivate all of us.
Every one of us is trained in the use of robots. So whether you're speaking to a designer, controls engineer, mechatronics engineer or one of our production/service staff; everyone has an understanding of robot application, programming and commissioning. It means we can all play our part, and provide access to an entire team who are on the same page.
Mike Shatford
Our founder and managing director, Mike has been involved in process and automation engineering since 1997. As a mechanical design engineer, he has worked for and with some of the world's best producers. Feel free to contact him directly at [email protected]
Mike's experience in automated manufacturing, his passion for problem solving and out of the box thinking were the foundations of Design Energy's inception and they continue to drive company culture and success today.
As a mechanical design engineer Mike has worked for and with some of the world's best producers and brings nearly 25 years of design engineering experience to the table.
The combination of Mike's broad subject matter knowledge, his commercial aptitude, and the infectious energy (hence Design 'Energy') he brings to his work make him a valuable addition to our team and yours!
Outside of work, Mike listens to good music, drinks great coffee, and rides his mountain bike.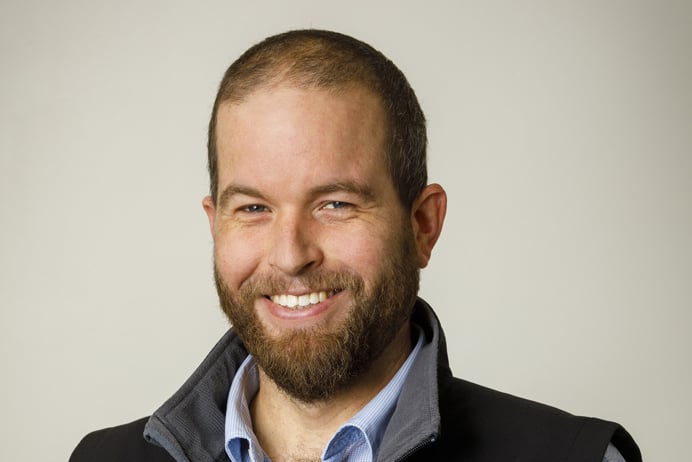 Andrew's depth of expertise across product design, manufacturing processes and turnkey automation systems is underpinned by his pragmatic approach to any challenge. He is also a certified integrator for both Nachi and Universal Robots.
Always keeping the customer's needs in focus, he leads the Engineering team as they work collaboratively to deliver great results.
Andrew was Mike's first employee over 10 years ago, and continues to work alongside Mike to grow the business.
Andrew can be found in the mountains and on the bike trails when not at work.
To keep our talented team pushing forward on complex projects, Sara makes sure the big ideas line up and the small details are in place. She ensures the people, parts and processes are aligned, so the team can deliver as promised.
Sara has a strong track record for successfully delivering technically complex projects across a range of disciplines, including product development, manufacturing, marketing and branding.
Away from work she hangs out with her horses, practises natural horsemanship, and cultivates an extensive edible garden.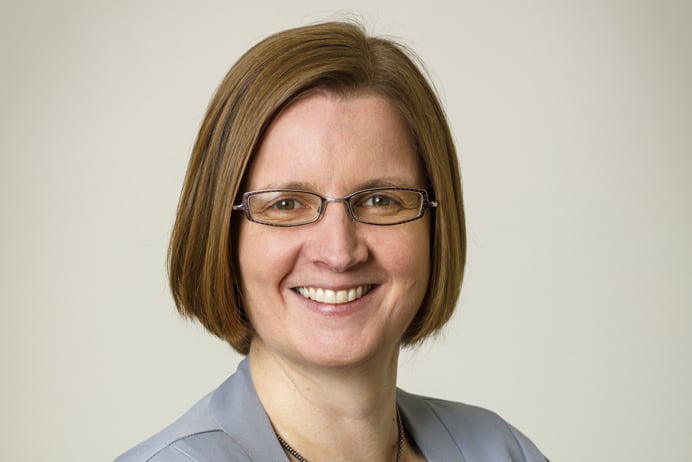 Rochelle has a passion for numbers! She thrives on data and analysis, taking care of the numbers, using financial analytics to enable fast and confident decision making by the management team.
Rochelle also looks after accounts, HR and logistics, attending to the big and little details that matter. And always seeking knowledge, she recently completed her MBA.
Rochelle is at home in the engineering environment and loves seeing how the team solve automation challenges for our customers.
Outside of work she joins her kids on their current fads, consumes copious amounts of personal and professional development audio books, and volunteers teaching English.
With over 30 years of commercial experience, Paul has worked in senior management and executive roles in a range of businesses from start-ups to corporates. This has given him a clear understanding of how to deliver value to meet customer needs and expectations, regardless of the size or type of business.
Areas of interest and expertise include business development, sales and marketing, building strategic partnerships and investing and growing tech businesses.
When not at work Paul is on his mountain bike, in the garden, spending time with his expanding whanau or outdoors enjoying the paradise we call the South Island.
Andrew is our talented controls engineer. He brings his deep technical knowledge of controls and electrical design to the automation systems we develop.
His extensive experience across the design, build, programming and commissioning of controls systems delivers a great result every time. He's worked with everything from production lines to process control for complete plants, so he understands these processes, and what's needed from a controls system, in these environments.
Andrew focusses on getting the job done efficiently, always ensuring safety, reliability, quality and sustainability are embedded in every controls system we deliver.
Outside of work Andrew enjoys fishing and hunting, and time with his family.